Workshops offer a fun, free and a no-strings-attached opportunity to learn about various real estate topics.  They are generally offered once a month throughout the year and address questions surrounding first time buyers, rental homes, how prices of new build homes compare with resale homes, and how to best present and market your home for sale.
FALL WORKSHOPS:
Our first workshop this fall will be September 25th 2019, geared to first time home buyers.  To register simply call/text 403.383.5706.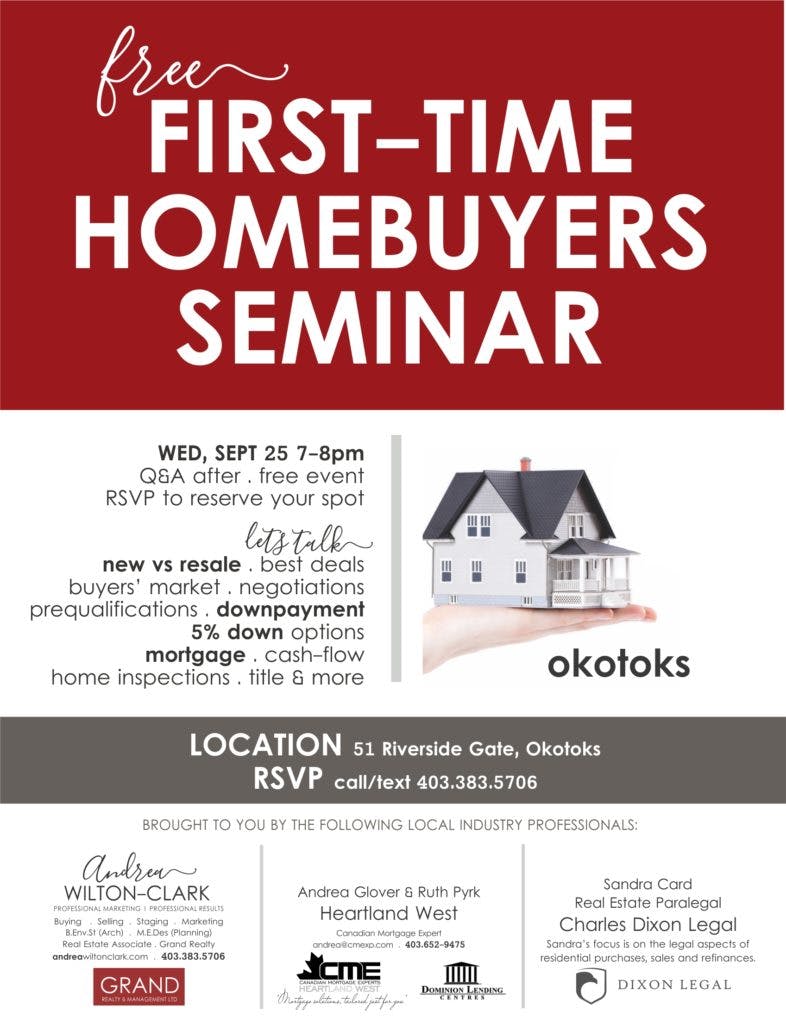 * * *
We will be holding an October and November workshop as well, with exact dates TBA later this fall.  Topics we will be exploring are:
New vs Resale Homes
Buying Rental Homes
5% Down … Your First Home and/or Next Home
Selling in a Buyers' Market
* * * * * * * * * * * *
Connect with Andrea directly if you'd like to be notified of dates and details of any of the workshops shown above.